Reading time: 5 minutes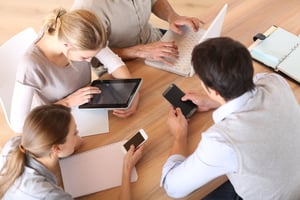 What exactly is Time & Attendance? Does it mean micro-managing your staff, keeping a close eye on them constantly on what they are doing?

If you are doing that, PLEASE change that immediately. We are living in the age of technologies and productivity. Due to the rise of contingent workforce, we need to better manage the task force in a more efficient manner. In today's entry, WorkforceOptimizer will help you define Time & Attendance for you.
In a hearty manner, watch the hilarious video clip to have a basic understanding about Time & Attendance:
Don't forget to visit WorkforceOptimizer for more information.